News
Danish IT firm battling fake news and lies using data
---
This article is more than 6 years old.
Tech conference 'Den Gode Dag' an important start to uncovering the truth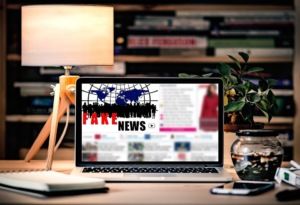 From the number of attendees at presidential inaugurations to images of immigrants supposedly queuing up at UK borders, there is little doubt that fake news, alternative facts and disinformation is running rife.
And while it's necessary for society to know the facts, the truth is often lost in the flood of news that makes it near impossible to pinpoint fake news. Now, the Danish IT firm CIMA Technologies seeks to use data to make things more transparent.
"At CIMA, we reboot the truth and it's being kickstarted at the tech conference 'Den Gode Dag' ['The Good Day']," said Mogens Nørgaard, the CEO of CIMA.
"Here, a team of experts consisting of 'designated coders', data geeks and top business people will shed light on fake news and manipulation and reveal the art of uncovering truth in data. It shouldn't be an art form, but unfortunately it has developed into that."
READ MORE: Danish Capital In 2016: The Leave Campaign's flimsy Brexit argument
Agenda-driven twaddle
Regarding global warming, refugees, disease and hunger, CIMA maintains that big data can help guide us to finding reality rather than disinformation.
Nørgaard contends that these days politicians, the media and others are far to quick to steer clear of the truth in order to further their own agendas.
"Far too often, we see old data, views and discourse that are manipulated and utilised for personal gain and we simply must change that," said Nørgaard.
Data experts from CIMA will give their two cents' worth on how truth can be accessed using data during the Den Gode Dag conference on May 18 from 09:00-17:30 at KBH Volume on Enghavevej 80 in Copenhagen.
Click on the image below to see the speakers (in Danish).