News
Denmark to have independent claims tribunal for parking fines
---
This article is more than 6 years old.
A large majority in parliament has decided that an independent claims tribunal should be set up to process complaints from irate motorists over disputed parking fines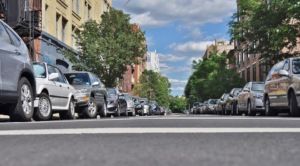 A new and independent tribunal will be able to decide who is in the right if a motorist complains about a parking ticket issued by a private company.
Many people choose to complain about parking fines, so the new tribunal is seen as good news.
READ ALSO: Politicians looking to punish parking sinners with wheel locks
Jens Christian Tønnesen has been given around 30 parking fines in the course of his driving career. Some of them he feels are unwarranted, and he has challenged them.
"It makes it easier for people who, like myself, have expended a great deal of time and energy trying to get through the system and get our cases looked into," he said to TV2.
May lead to more challenges
The tribunal is expected to be functioning from July 2018. Transport minister, Ole Birk Olesen, believes that its presence will actually lead to more people challenging their parking fines.
"Many drivers have felt that their complaints were not properly dealt with. Now we're setting up an independent body which will take complaints seriously," the minister said.
Up to now, it has only been possible for drivers to contact the parking firm in question if they disagreed with the fine – and as a last resort, go to court.
"The tribunal will be able to decide on cases which drivers are in doubt about and so create a uniform precedence for the way in which claims should be dealt with in future," says Alex Pedersen, chairman of the Danish private parking companies' branch organisation.
Parking fines might go up
However, it may not all be good news. The private parking companies have been told to finance the new tribunal and that could well mean higher parking fines in future.
"I'm convinced that will be the case, but it's too early to say anything about exactly how much," Pedersen added.