News
Spouses of highly-educated foreigners to dodge Danish language tests
---
This article is more than 6 years old.
Less well-off and educated partners still must meet the latest requirements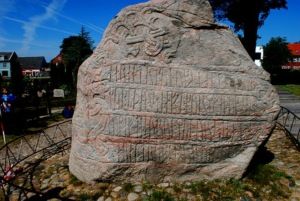 Foreigners earning more than 408,800 kroner annually can now bring their spouses to Denmark without worrying that their partners will have to pass a Danish language test shortly after they arrive.  Socialdemokratiet has cut a deal with the government giving the top earners a pass, with the caveat that the bill must be revised within a year.
"We wanted to find a solution so that well-functioning business systems are not mixed with other integration requirements," said Socialdemokratiet  spokesperson Mattias Tesfaye. "We have now given ourselves and parliament a year, and we are satisfied with that."
A compromise
Tesfaye said that the new rules must ensure that all Danes living abroad can also bring their spouses to Denmark.
"The rule change we are voting for will only benefit highly paid people,"  Tesfaye told industry group Dansk Industri (DI).  "We must ensure that craftsmen and all other Danes also have the opportunity to have their spouses returned home."
READ MORE: New regulations hit expat Danes returning with non-EU spouses
Immigration and Integration Minister Inger Støjberg is pleased that a compromise has been reached.
"It makes sense to ask those who plan to stay in Denmark to meet language requirements, but it does not make sense to demand a language requirement after half a year for a spouse of someone who, for example, is only going to work in Denmark for a year."
Fewer barriers
DI head Karsten Dybvad said that the solution removes a barrier for foreign specialists coming to Denmark.
"We have been deeply concerned that if we as a country began to demand language requirements for a foreign employee's spouse after a very short period of time in the country, people would simply choose not to come to Denmark and we would lose the growth and the jobs that foreign specialists bring," Dybvad said.