Things to do
Museums Corner: Away break in the world of actors, architects and artists
---
This article is more than 6 years old.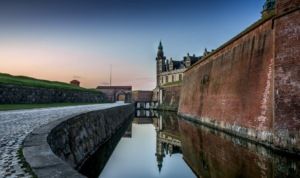 Head north of Copenhagen this season to make the most of the mild weather and longer days to embrace some culture.
While there's more than enough for a week's worth of exploring, if you're crafty you can first plot a course to the Karen Blixen Museum in time for its 10am opening.
Then head to Helsingør and take in two of Denmark's most compelling buildings – Kronborg Castle and the new Maritime Museum of Denmark – either side of a lunchtime of fish and chips perhaps.
And then finally, dash along the coast to the fishing settlement of Gilleleje to admire Nakkehoved Lighthouse as the sun sets.
Bon voyage!
Be a Guest in Hamlet's Home
Kronborg Castle, Kronborg 2C, Helsingør; open daily 11:00-16:00, from June: 10:00-17:30, no admission in final 30 mins; 90kr, under-18s free adm; kongeligeslotte.dk
Do you want to feel like travelling back in time by immersing yourself in a Shakespearian universe? At northern Europe's largest Renaissance castle, Kronborg has been famously immortalised as Elsinore in the English writer's play, Hamlet, and has plenty of cultural offerings. Enter the castle and admire the timeless beauty of the Kronborg Tapestries, a Danish royal family history woven in silk and yarn. Nevertheless, the highlight of the castle's interior is represented by a 60-metre long ballroom, embellished with paintings, gildings, brass chandeliers and an elegant marble floor. Follow actor Beate Bille as the royal housekeeper on a guided tour as she inspects the castle before King Frederik II hosts a sumptuous party. This history lesson is not complete until you wander around the Casemates, dreary underground passages that saved the lives of many during wars, and gaze at the statue of Holger Danske, a Danish mythical hero who, as the legend depicts, lies asleep right under the castle.
Maritime History and Modern Architecture
Maritime Museum of Denmark, Ny Kronborgvej 1, Helsingør; open Tue-Sun 11:00-17:00, 110kr, under-18s free adm; info@mfs.dk; mfs.dk
Described as a cutting edge cultural venue by the New York Times, the Maritime Museum of Denmark sits in front of Kronborg Castle. The award-winning museum has been listed by the BBC and National Geographic among the world's greatest new museums, and it's an attraction that should be on the must-see list of every architecture and history enthusiast. None other than Bjarke Ingels Group was behind the majestic project, transforming an old concrete dry dock into a new type of urban composition. However, it is not only the mind-boggling architecture that will astound you, as its content will also certainly live up to your expectations. Its eight permanent exhibitions depict 600 years of Danish maritime history in an innovative and interactive way, from displaying the sailors' most common items on board to presenting a world of navigational instruments and an exquisite collection of model ships.
Way Out of Africa
Karen Blixen Museum, Rungsted Strandvej 111, Rungsted Kyst; open Tue-Sun 10:00-17:00, closed Mon; 75k, under-14s free adm, guided tours by appointment; blixen.dk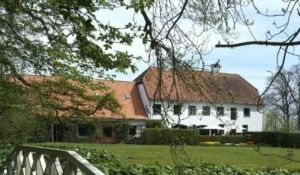 Have you ever wondered what the writer of Babette's Feast and Out of Africa's home and final resting place looks like? The Karen Blixen Museum, located about 30 minutes north of Copenhagen, is the beautiful dwelling where the Danish writer was born and to which she returned after her 17 years in Africa. Explore the life and work of Karen Blixen together with her original scripts – charcoal drawings and African paintings as well as biographies and letters are presented in a serene and intimate atmosphere. The rooms where Karen lived are almost intact, while some of the furniture was brought from her African farm, such as Denys Finch Hatton's favorite chair and the chest she was given by her butler, Farah. Designed according to Blixen's wish, the site is a woodland bird sanctuary with a vast flower garden and grove. At the foot of a picturesque hill, you will find Karen Blixen's grave beneath a large
beech tree.
Spot the Light Between the Seas
Nakkehoved Lighthouse, Fyrvejen 25A, Gilleleje; visits by appointment; 6181 5803, erd@museumns.dk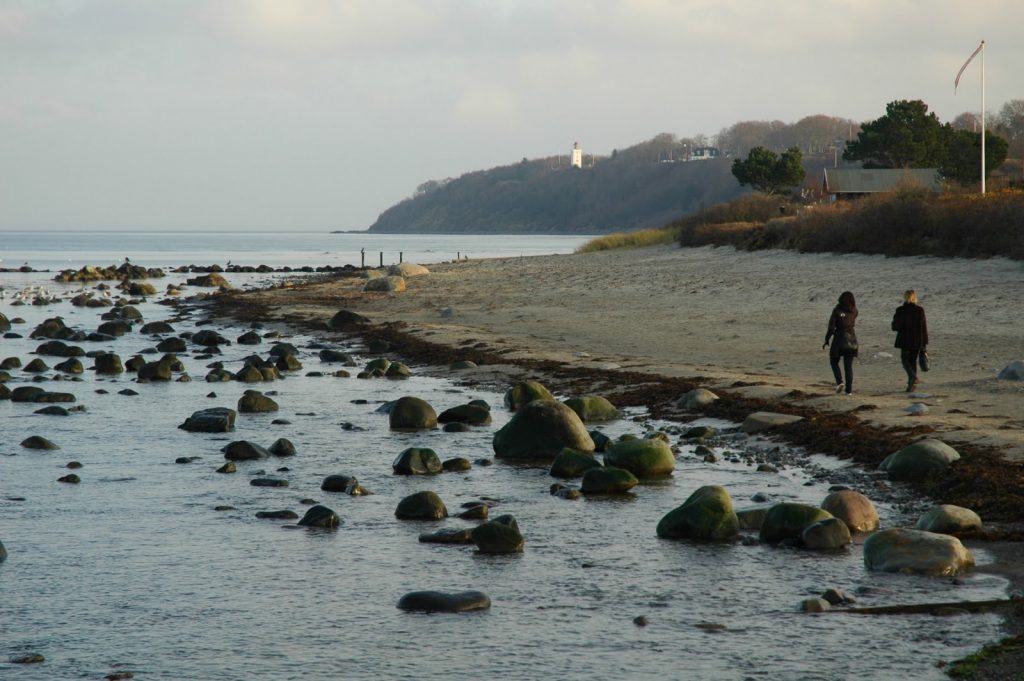 Travelling around the north coast of Zealand, in the area around the authentic fishing village of Gilleleje, you will discover the lighthouse of Nakkehoved. Learn about the rich history of the Danish lighthouse – its development from the era of Frederik II in the 16th century to its present automation.  You will come upon thought-provoking facts. Do not miss the chance to climb to the top: the view is absolutely spectacular! The elegant natural elements of the lighthouse were motifs for many artists throughout the ages. The slow sunsets over the sea are compelling, as crimson colours create a momentous atmosphere around the lighthouse. Come and discover with your own eyes why the idyllic scene from the lighthouse served as artistic inspiration!
For more inspiration from the museums, visit Copenhagen Museums & Attractions at cphmuseums.com