News
Parties agree on need for enquiry into scandal-plagued tax authorities
---
This article is more than 6 years old.
Denmark may be one step closer to a formal enquiry into the large number of scandals besetting SKAT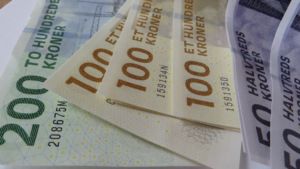 A frustrated private individual, Jens Louis Valeur Jaques, who last week started a petition entitled 'Tax Commission Now' ('Skattekommission Nu'), has managed to get the attention of the two largest political parties in Denmark.
Jaques wants a commission set up to examine the series of scandals which have come to light in SKAT and which occurred under nine different tax ministers. On Monday evening, the petition had been signed 14,000 times.
Up to now, there has not been much stomach politically for such an enquiry. Now, Dansk Folkeparti and Socialdemokratiet have said that they want a commission of enquiry and Alternativet, Enhedslisten, Radikale, Liberal Alliance and even tax minister Karsten Lauritzen agree.
READ ALSO: SKAT departments to be centralised to fight fraud
The buck stops here
"One can be proud on Denmark's behalf when politicians take responsibility instead of passing the buck – which Denmark's greatest tax scandals constitute – around between them," Jaques told DR Nyheder.
"Now we must have complete clarity regarding what went on, when it happened and who was involved."
Three-tier process
Jaques added that "You can divide it up into three levels: the administrative level regarding consultancy support, the political level where we need clarity on which minister knew what and why the warnings were not acted upon. Finally, we need to re-establish trust in our political system."