News
Syrian refugee charged with planning Copenhagen bombing
---
This article is more than 6 years old.
The prosecutor in Stuttgart has pressed charges against a refugee who attempted to cross the Danish border in autumn 2016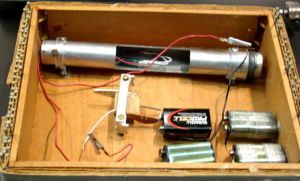 A Syrian refugee living in Germany since 2015 has been charged with planning a bomb attack in Copenhagen.
The man attempted to cross the Danish border but was refused because he did not have a passport or ID. At the same time, the authorities found 17,000 matches, fireworks, 17 batteries, six walkie-talkies and two kitchen knives.
READ ALSO: PET: terror threat in Denmark still serious
The German prosecutor believes that the man was planning to construct some form of explosive device and detonate it in a crowded place in Copenhagen, TV-station Südwestrundfunk reports.
The Danish intelligence agency, PET, is aware of the situation and is in dialogue with the German authorities.
At this point, they had no further comment regarding the information released by the prosecutor in Stuttgart, DR Nyheder reports.