News
Immigrant pupils lag behind ethnic Danes at school
---
This article is more than 6 years old.
Pupils coming from immigrant background do far worse at school in natural sciences, reading and mathematics than ethnic Danish pupils, a study shows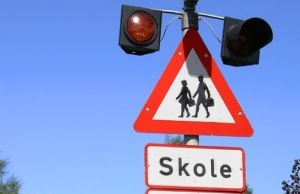 A study carried out by the ethnic arm of the Program for International Student Assessment (PISA) in 2015, shows that ethnic children do significantly worse at school than their Danish counterparts in some core subject.
The study focused on the performance of pupils from immigrant backgrounds aged 15-16 and showed that they do far worse at school in natural sciences, reading and mathematics than ethnic Danish pupils.
The same tendency could be seen in the other Nordic countries, although the gap is more marked in Denmark than in Norway or Sweden.
READ ALSO: Denmark earmarks millions for refugee kids education
A major problem
"We've got such a widespread problem here that schools can't solve it alone. It is a challenge for society as a whole and the results [of the study] here point to the fact that we've not been able to find a solution," said the education minister, Merete Riisager.
"We know that parents play an important role and have a special responsibility to ensure their children are ready to start school and can speak Danish and generally support their children, even though they might not be able to speak Danish well themselves."
Quotas needed
Immigration minister, Inger Støjberg, feels that it might be necessary to start using class quotas in order to stop ghetto schools. And she is not alone in this.
Andreas Rasch-Christensen, researcher at VIA University College and an expert on schools, agrees.
"It is a good solution to ensure a more even distribution of pupils because there is a large concentration of educationally-weak pupils amongst the bi-lingual ones," DR Nyheder reports him as saying.
"There might be some ethical dilemmas connected with creating a more even distribution because you might have to transport pupils round to different types of schools."
More specially-trained teachers
Rasch-Christensen believes that the most likely way of raising the competence level of these pupils is to employ more teachers who are trained to teach bi-lingual children.
"The more teachers that have the skills needed to teach this type of pupil, the more successful the school will be at raising its professional level."