News
Appeal to ministers to stop mineral extraction in the Sound
---
This article is more than 6 years old.
Concern is growing about damage being caused to the marine environment in the waters between Denmark and Sweden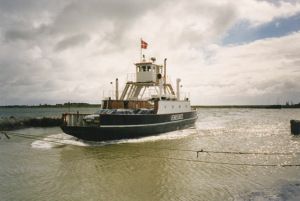 The extraction of sand and minerals from the seabed is causing concern to a number of the municipalities abutting the Sound (Øresund), as well as to various special interest groups.
In a joint letter to the Danish minister of the environment, Esben Lunde Larsen, and his Swedish counterpart, seven Danish and seven Swedish municipalities, together with 13 NGOs, have urged an end to mineral extraction or at least sailing further out to suck up sand.
READ ALSO: Whale ho! Sperm whale spotted in Øresund
"We can see that it is mutilating the seabed and leaving vast deep, dead holes, and this is definitely not good for our marine environment," said Helsingør's mayor, Benedikte Kjær, according to DR Nyheder.
Damaging the fishing
The extracted sand is often used as building material. It is either deposited on land or in the sea, where building is later going to take place.
Fisherman Søren Jacobsen from Helsingør has seen the effect of the sand extraction first-hand.
"When we sail out, I can see from my sonar equipment that where we are now, it's five metres deep, and shortly it will be 10 metres deep. They're taking away all the upper layer where the nutrition for the fish is," he said.
"Lappegrunden is the very heart of the Sound. It's here that the fish breed and eat."