News
Island pulling out all the stops to prevent rat plague
---
This article is more than 6 years old.
Rats are one of nature's most successful species and, once established, can breed and spread enormously quickly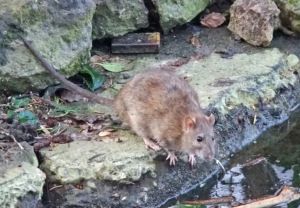 Fanø is a small island off Esbjerg on the west coast of Denmark. For a number of years now, it has been free from rats. However, last week an islander discovered a dead one.
Now the municipality is mobilising all its efforts to stop them spreading, DR Nyheder reports.
READ ALSO: Fabulous Fanø leads the way as Denmark's top nature habitat
Today, a team of rat-catchers is visiting the island, and it seems as if there might be more than one.
Bringing out the big guns
Rat-catcher Hans Åge Ebsen from Esbjerg Municipality, who has been brought in to solve the problem, said that "we think there might be several rats on the property and we are going all in to destroy them and stop the population spreading."
Once rats become established, their numbers increase extremely rapidly, and it would be extremely difficult to make the island rat-free again.
Making hay while the sun shines
Torben Bergmann, who is responsible for rat-catching in Esbjerg Municipality, said that "typically, a pair can easily become 50 during a year. They will also quickly spread geographically – for example, to the neighbouring property."
Up until now, it is uncertain how the rat arrived on the island. It could perhaps have come from the mainland on a load of hay.