News
More than half of Copenhageners want to see more trees in the city
---
This article is more than 6 years old.
As part of the process of making Copenhagen a greener place to live, local politicians have proposed an intensive tree-planting program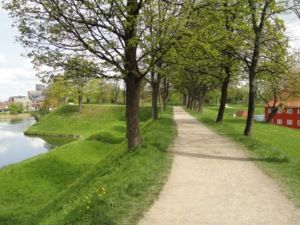 If the money can be found, a possible 27,704 more trees could be planted in Copenhagen. Plans have already been approved that call for 100,000 to be in place by 2025.
READ ALSO: Copenhagen gets 300 new trees
However, just planting 28,000 of them will cost approximately 323.7 million kroner.
The high cost is due to the fact that street trees cost around 75,000 kroner each because it is usually more expensive to plant a tree in an area of asphalt than in grass. It is also necessary to take into consideration the cabling that exists underground where the tree is to be situated.
Screening off the traffic
Earlier this year, the municipality asked Copenhageners for suggestions as to where they would like to see trees. And over a period of 14 days, they received 32,000 ideas.
The top ten suggestions proved to be alongside heavily-trafficked roads such as HC Andersens Boulevard, Nørrebrogade, Frederikssundsvej and Jagtvej.
Located 15 metres apart, it would demand between 100 and 150 trees on Nørrebrogade alone.
Cars or trees?
As well as the pure cost of the trees, politicians will also have to decide whether trees or parking spaces should take priority. According to the plan, it would be necessary to get rid of parking places in order to plant just over 2,000 of the trees.
A survey carried out by Copenhagen's Teknik- og Miljøforvaltningen (TMF) has revealed that 46 percent of citizens would like to see more green areas for relaxation and 69 percent more greenery on the town's streets and squares, as well as close to their homes.