General
About Town: The HIT factory at Huset
---
This article is more than 6 years old.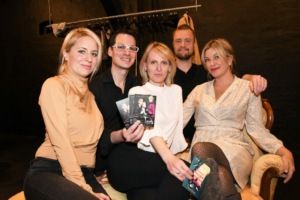 It's been a busy month for the House of International Theatre (HIT) at Huset.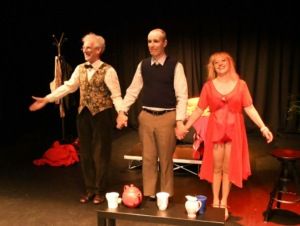 First it hosted a production of Alan Bennet's 'Talking Heads' by Malmo group Playmate starring (left: left-right) Robin Gott, Kevin Benn and Vanessa Poole (see here for our five star review) in late April.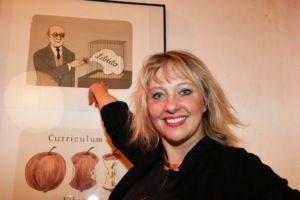 Poole, who is also a member of resident group Down the Rabbit Hole, was rather taken by the work of Czech artist Jiří Slíva, whose work currently adorns the walls of HIT (centre) – we wonder why!
And the same was true of the cast of 'Lovers, Authors and Other Strangers' (four star review here), a co-production by Rabbit Hole and Berlin group Manusarts.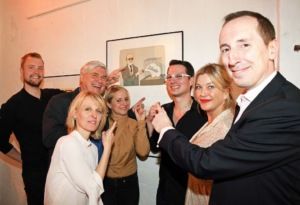 Pictured (right: left-right) are actor Rasmus Emil Mortensen, Jiří Slíva, actresses Jana Pulkrabek and Katrin Weisser, director Jeremy Thomas-Poulsen, actress Dina Rosenmeier and Czech ambassador Jiri Brodsky