Things to do
CPH STAGE: 'The Body' mixes puppets with dancers in a non-verbal show
---
This article is more than 6 years old.
May 31, June 1-3, June 5-10; 20:00 except June 3 & 10 , 15:00; Bådteatret, 140 kr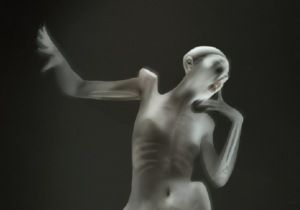 The puppets of Bådeteatret examine the hot, lazy, dysfunctional, sick, sexual and old contemporary body, protesting against commercialisation and going back to nature.
A visual tour de force
Joining forces with dancers, the puppets study the secret mysteries of the body. Where does the skin of the dancers end and where do the artificial limbs of the puppets end?
In a visual tour de force, the known becomes the unknown in an unexpected, subtle, enlightened and magical manner. We follow the body's journey from birth and follow it until it looses the will to live or is simply unable to continue – from conception to death.