News
Denmark's finest bringing music to the beers
---
This article is more than 6 years old.
Music is reputedly the food of love, and beer is pretty good too, so a combination of the two might just be the ultimate love-in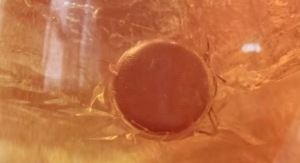 On the face of it, it was an extremely unlikely combination, but Danish craft beer darlings Mikkeller have joined forces with hi-fi stylists Bang & Olufsen and a group of up-and-coming musicians to see what effect sound has on alcohol.
A vacuum-sealed Beoplay A1 speaker was lowered into a fermenting tank connected to an iPod nano. A music curator hand-picked various sounds that were then played through the system during the two-week conditioning process, reports Beoplay journal.
The music included numbers from Balvig, KIKOS, Louis Petri, Moody and October Dance.
The fifth element
"By playing music in the fermenting tank, we are adding a fifth ingredient that takes the beer to a new level," said Mikkeller head brewer Kyle Wolak.
The result is Beobrew, a 6.8 percent American-style IPA boasting "a bright and aromatic taste with citrus fruit and floral notes", presented with a hand-drawn label by Philadelphia-based designer Keith Shore.
Wolak adds that "as the music plays, it pumps out a unique pattern of vibrations that assists the yeast during fermentation and encourages the yeast to produce more flavourful esters that it would have without the presence of music."
An unexpected pleasure
In what may well be the understatement of the year, hi-fi stylists B&O Play said "a beer is probably not what you would expect as the next product to come out of B&O Play."
Beobrew will roll out to Mikkeller bars in Denmark, Germany, Spain, Sweden, and the US (San Francisco, Oakland, San Diego, and Los Angeles). It can also be ordered online for home delivery.