News
Copenhagen to host big energy conference
---
This article is more than 6 years old.
Danish capital to team up with Malmö on 'Øresund Climate Week' next May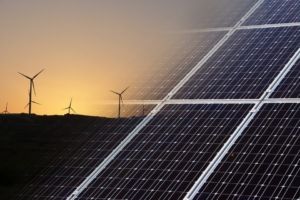 Hundreds of energy ministers, green organisations, companies and experts will descend on Copenhagen next year to take part in the massive energy conference, 'Øresund Climate Week'.
Held in co-operation with Malmö and as part of the G20, the conference will focus on promoting the green transition.
"It's important that we are part of setting the agenda in an area that is so essential for the future of the planet, and also for Danish companies," said the prime minister, Lars Løkke Rasmussen.
READ MORE: Danish energy tech exports highest in Europe
A cleaner future
As part of the conference, the Clean Energy Ministerial (CEM) – consisting of 24 nations and the EU, who together account for 90 percent of all investment in clean energy in the world and 75 percent of global emissions – will also be held.
CEM focuses on practical co-operation, the exchange of good ideas and experiences within green solutions and the involvement of the private sector.
At the same time, Mission Innovation (MI), which focuses on strengthening the research within clean energy technology, will also be held,
Denmark and the other participating nations have pledged to double public spending on researching clean energy tech by 2020.