News
Frequently checking your phone can cause stress – Danish study
---
This article is more than 6 years old.
Research at six Danish upper-secondary schools reveals that girls especially are inclined to overuse their mobiles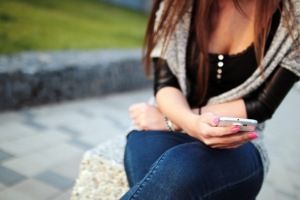 It can be hard concentrating in a world where there are constant demands on your school and free time – and so many possibilities for distraction.
A survey of 2,700 upper-secondary students reveals that the ones who often feel the most stressed are the group of girls who check their mobile phones most frequently.
READ ALSO: Public school bans mobile phones
It is quite common to check for messages and updates four to five times per hour, DR Nyheder reports.
Hard to measure up
"I'm not surprised. For several years now, it has been pointed out that there is a connection between the many different things claiming the attention of young people and their possibilities for concentration and the risk of stress," said Anne Maj Neilsen, an associate professor in pedagogical psychology at Aarhus University.
Of all the girls surveyed, 14 percent answered that they check messages every fifth minute and a little over half of that group also said that they felt stressed. At the same time, the feeling of stress fell amongst girls who didn't check their phones so often.
"If someone writes to you, you have to answer. And if you're on Instagram and all the others are showing how nice they look and all the fun things they are doing, then you have to follow suit. Then you start measuring yourself in comparison to them, and that is stressful in itself," said Søren Hebsgaard, the co-ordinator of the survey.
One of the girls surveyed, Anneline Rauch, said: "I often catch myself checking even though I've just checked. I've deleted Instagram because I couldn't be bothered to check it anymore."
A period of calm needed
According to Anne Maj Nielsen, young people need to learn to structure the time they spend on their mobiles. It is important that there are certain times of the day when the phone is put away.
"When we go to bed, we shouldn't have the phone beside the bed because we risk having our sleep disturbed," added Nielsen.
She recommends there ought to be a period of the day or periods when the phone is out of the way or we are incommunicado.