News
Ten million kroner pledged to assist new fathers in Denmark
---
This article is more than 6 years old.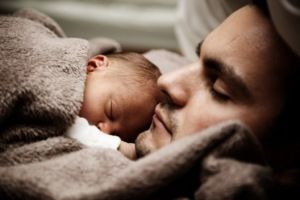 Danish fathers have more time than anyone to spend with their newborns. The problem is they don't know what to do.
Nordea to the rescue
Such is the concern of the Nordea Foundation, which recently allocated 10 million kroner to its 'Father for Life' initiative, which seeks to offer support and guidance to new fathers.
Scandinavian countries are global leaders in extending parenting opportunities beyond the traditional women's-only role. In Denmark, men are allowed two weeks' paternity leave following a birth (and the mother 14), with an additional 32 that can be shared.
However, the historical precedent for men acting as primary caretakers can result in a host of problems for these new fathers.
Problem and resolution
Some new fathers experience anxiety related to the responsibilities of childcare, loneliness related to a lack of a male support network, and postpartum depression, which develops after childbirth.
The 'Father for Life' program aims to relieve these issues by creating support networks, training programs for expectant fathers, and a series of play centres across the country to encourage more activities between fathers and their children.
The initiative is expected to operate for three years, and it launches in January 2018.