News
Denmark best place in Europe to do business
---
This article is more than 6 years old.
Having a clean and ethical economy is essential for commercial success, and Denmark seems to fit the bill perfectly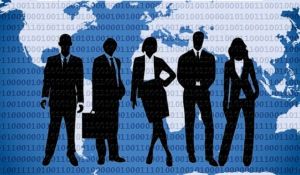 Denmark is the most favourable place to do business in Europe, according to a EuCham survey of 45 of the continent's countries.
READ ALSO: Denmark remains top in Europe for business climate
The European Chamber is an independent NGO representing the interests of national and international companies doing business in Europe.
Having clean hands is good
Denmark was judged to have 86 percent of the ideal conditions, and it ranked number three in the world, behind only New Zealand and Singapore.
A clean and ethical economy is a 'must' for conducting business, EuCham emphasises.
All the Nordic countries did well in the poll, bagging the top five places. Finland and Norway were joint second, followed by Sweden, Iceland and the UK.
Meanwhile, Ukraine finished bottom with a score of only 51 percent.
The final rating was based on integrating "ease to do business" data from Doing Business (DB) from the World Bank with Corruption Perception Index (CPI) data from Transparency International.