News
Danes getting better at recycling, but there's a long way to go
---
This article is more than 6 years old.
Denmark well on its way to its goal of recycling 50 percent of its household waste by 2022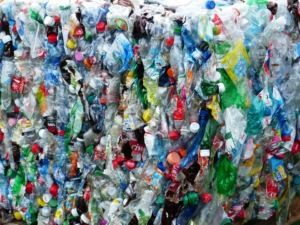 According to figures from the environmental protection agency Miljøstyrelsen, the Danes are getting better at recycling.
Denmark has a goal of recycling 50 percent of its household waste by 2022, and the recycling of the seven types of waste encompassed within that goal increased from 27 percent in 2013 to 33 percent in 2015, according to the figures.
"I'm focused on us getting the maximum value out of our resources, because that benefits the environment and the economy," said the environment and food minister, Esben Lunde Larsen.
"A more circular economy is part of the foundation for future growth and welfare, as the government has proposed in its 2025 plan. More and better recycling is an important cog in that circular economy, and fortunately it's turning in the right direction."
The seven types of waste stipulated in the government's 50 percent by 2022 goal are: organic, cardboard, paper, glass, metal, plastic and wood.
READ MORE: Copenhageners to sort food waste for recycling
Improvement needed
The overall recycling figures – so all materials, by households along with the public and private sectors – make better reading, although there hasn't been that much of an increase recently. In total, recycling in Denmark increased only slightly from 67 percent in 2013 to 69 percent in 2015. Larsen knows the Danes can do much better.
"We have a long way to go before we can really reap the enormous rewards that a circular economy can offer, so we must become even better at recycling – as citizens and as companies," said Larsen.
"But we must also rethink the way we design, produce and consume. It's a comprehensive process, so the government has established an advisory board for a circular economy, which has just come forth with recommendations as to how we can strengthen the transition to a more sustainable economy in Denmark."
Read the entire Miljøstyrelsen waste report here (in Danish).