News
Danish researchers uncover correlation between birth weight and intelligence
---
This article is more than 6 years old.
On average, babies weighing 3.5-4 kilos at birth have the highest IQs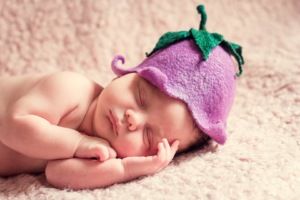 A new comprehensive Danish study has discovered a connection between the weight of humans at birth and their intelligence later in life.
The research showed that Danish babies who had a birth weight between 3.5 and 4 kilos grew to become the most intelligent adults, on average.
"We define normal weight at birth as being 2.5-4 kilos, but our research shows that people who weighed in at the high end of that spectrum generally developed to become more intelligent adults," Trine Flensborg-Madsen, an associate professor in the Department of Public Health at the University of Copenhagen (KU), told Videnskab.dk.
"But if the weight exceeds four kilos, the trend goes in the opposite direction."
The research, which was recently published in the scientific journal Pediatrics, showed that babies who weighed under 2.5 kilos at birth had, on average, the lowest intelligence as adults.
READ MORE: Danish researchers develop test that reveals diet needed for weight loss
Biggest of its kind
The research is based on information from almost 4,700 Danes born between 1959 and 1961 at the city hospital Rigshospitalet, and the babies in question were then given IQ tests at the age of 28, and once again when they turned 50.
On average, Danes have an IQ of about 100 and the new study revealed that people who weighed under 2.5 kilos at birth had an average IQ of about 96 in adulthood. Babies with a birth weight of 3.5-4 kilos on average had an IQ of 102 and people born weighing over four kilos had an IQ of just under 102.
"It doesn't mean that everyone who weighed under 2.5 kilos at birth is less intelligent than those who weighed 3.5-4 kilos, but we find a clear correlation between birth weight and intelligence, which is worth thinking about," said Flensborg-Madsen.
Other studies have found similar results, but the new Danish research is the biggest and most comprehensive of its kind.