News
Roadworks to heavily impact traffic in Denmark this summer
---
This article is more than 6 years old.
Planes, trains and automobiles all to be encumbered over the next few weeks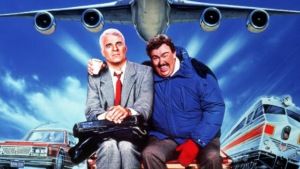 As children across Denmark look forward to the start of their six-week summer holidays following the end of the school day today, their parents can look forward to a less amusing plight: summer traffic nightmares.
With summer being a traditional season for road construction work, traffic is expected to be heavily impacted in all districts of Copenhagen, according to the city municipality.
The list of planned roadworks at the city's technical and environmental commission reveals that many of the central roads in Copenhagen will see road work over the coming month, much to the detriment of car and bicycle traffic.
Among the key roads to get facelifts are Christians Brygge, Dronning Louises Bridge, Frederiksborggade, Store Kongensgade, Cykelslangen, Teglholmen, Amager Boulevard, Utterslevvej and Borups Allé.
"Our goal is to minimise the impact the roadworks will have on neighbours and people in traffic," said Steffen Rasmussen, a spokesperson from the city's technical and environmental commission.
"That can only happen in co-operation with the contractors doing the work, so we are also establishing systematic quality checks and will follow up on faults – as we will toughen the duties of contractors to pass along good neighbour information regarding road work."
READ MORE: Coastal train line closed for summer repairs
German border blues
Even families trying to escape the roadwork nightmare by taking the family on a road trip down south can't escape the traffic travesty.
The temporary German border controls mean drivers face having to wait upwards of 30 minutes in queues to cross the border. The border control will be in place until at least July 11.
Queues are also unavoidable for those looking to escape by plane. The summer holiday rush means that Copenhagen Airport is expecting its busiest summer in history. Some 100,000 passengers are expected every day over the next few weeks in a summer crunch that is expected to last from June 30 to July 14.
"We are facing a very busy summer – the most busy ever. We expect up to 38 days with over 100,000 passengers coming through the airport," Kasper Hyllested, the head of communications at Copenhagen Airport, told Metroxpress newspaper.
Throw in the spike in railway construction this summer, and this summer is beginning to resemble a Molotov cocktail of traffic torment. But hey, at least the kids will be happy.