News
A shortage of labour could slow growth, DI warns
---
This article is more than 6 years old.
If a new study is to be believed, Danish firms have a recruitment problem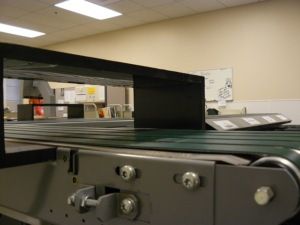 Over the last year, more than every third company in Denmark has experienced problems in getting the employees that they need, a survey from the business organisation Dansk Industri (DI) indicates.
Out of 3,335 companies asked, around 36 percent said that they have been unable to fill vacancies.
READ ALSO: Unskilled worker numbers in Denmark set to outstrip available jobs
"This is putting a powerful brake on companies' development and operations. Firms risk having to turn down contracts when they can't get the workers they need," said Steen Nielsen, the deputy head of DI's job market policy department.
"It also has significant socio-economic consequences that Denmark is missing out on revenue and prosperity. The lack of employees has a direct and negative influence on the economy."
In a separate survey, around one third said they were forced to postpone contracts because of recruitment problems and around a quarter have lost orders or sales because they did not have the staff at their disposal.
Overtime and outsourcing
However, there are a number of companies that have been able to manage the labour shortage through having their employees work overtime. Two out of three firms said they have managed so far this way, while a number of others have chosen to outsource tasks to other firms.
Niels Westergaard-Nielsen, a professor at Copenhagen Business School, is not surprised.
"We've gone from a situation of low growth, when companies could just hire unemployed people, to being in a situation when companies who want staff have to get them from other jobs, so there is more competition for the labour force."
Westergaard-Nielsen pointed out that it was the same in the research world. "Earlier, we had loads of applicants for our student jobs. Now there are far fewer."
If anything, the problem might get worse. DI's forecast for the Danish economy expects employment rates to increase by 36,000 in 2017 and a further 25,000 in 2018.
Staying longer at the coal face
DI feels the way forward is to persuade people to stay in jobs longer and to make sure that the rules for employing foreign labour are kept flexible.
On the other hand, according to Socialdemokratiet's employment spokesperson, Leif Lahn Jensen, job centres hold the key.
"They need to be even better at reaching out to companies and hearing what they need. And then they have to find the employees to match."
"It's not a question of getting more pairs of hands. The hands are there. What we have to do is to ensure that they are properly trained."