News
Infant mortality rate in Denmark low, but worst in the Nordics
---
This article is more than 6 years old.
Eurostat figures reveal a ratio of four out of every 1,000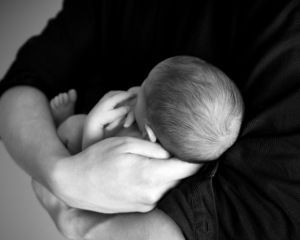 In Denmark, just under four out of every 1,000 babies die within the first year of their life, according to the European statistics keeper Eurostat.
That ratio is low compared to most parts of the world, but it's actually above average compared to other nations in Europe and the worst among the Nordic countries.
Slovenia had the lowest infant mortality ratio in Europe, at below two per 1,000, followed by Finland, Iceland, Montenegro and Norway. The top 10 were completed by the Czech Republic, Estonia, Sweden, Spain and Cyprus, which all had ratios of under three per 1,000.
Denmark's rate was slightly higher than the European average and just ahead of France and the UK. The nation with the worst ratio was Turkey with an infant mortality rate of over ten per 1,000, way above Macedonia (over eight), Romania (over seven), Albania (about seven) and Bulgaria (over six).
READ MORE: Fewer Danish mothers breastfeeding their infants
A far cry from 1900
Most infants who die in their first year, do so during the first 28 days – which is described as neonatal mortality. The reasons are typically a premature birth, birth defects or other issues present already at birth.
Denmark also ranks as the worst in the Nordics and above the European average for neonatal mortality rates.
Still it's a lot better than it used to be. European nations have made vast improvements since 1900, where at least every tenth infant died within its first year of life.