News
International names slated to attend Copenhagen food summit
---
This article is more than 6 years old.
Danish capital playing host to a major international conclave to improve the quality of food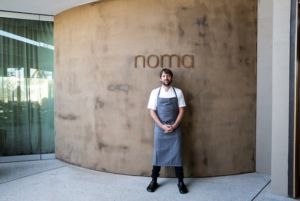 Danish and international food companies, cooks, bloggers and other experts will converge on Copenhagen to take part in the World Food Summit from August 24-25.
Hosted by the environment and food minister, Esben Lunde Larsen, the summit has as its theme 'Better food for more people'. Topics such as sustainable production, minimising food waste and using resources in the best possible manner will be high on the agenda.
READ ALSO: Minister increases funding to fight food waste
Amongst the attendees is René Redzepi, the founder of the world-famous Noma restaurant. Prominent universities such as Yale and MIT will send representatives, and there will be high-ranking civil servants and politicians from such countries as the US, China, Germany, Japan and South Africa.
Movers and shakers
"For a long time now, we've been lacking an international forum where decision-makers and opinion-formers in the world of gastronomy and food production can share experiences and come up with effective solutions with a global perspective," said Larsen.
The meeting will focus on how gastronomy can solve global food problems and thereby contribute to attaining some of the UN's 17 goals for the world by 2030. Efforts are being concentrated on four areas: better information, better food security, more food diversity and less food waste.
"With a greater understanding of foodstuffs and better ways of buying and preparing our own food we can combat obesity, disease and unnecessary food waste – as well as reducing overproduction to the benefit of the climate," added Larsen.