News
Copenhagen's co-operative housing market impossible to navigate as some prices quintuple in five years
---
This article is more than 6 years old.
Buyers struggling to compare like with like as associations increasingly seek to make their property super expensive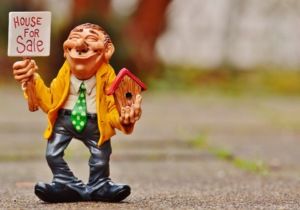 The price of co-operative housing in Copenhagen is soaring as more and more associations choose to get a valuation carried out by a private enterprise (normally an estate agent) instead of a public assessor, reports Politiken.
A 375 percent increase
In some cases, prices have risen by 375 percent in five years, while the average tends to be 50 percent.
For example, the association A/B Falsterborg in Frederiksberg has raised its price per square metre from 9,800 to 25,400 kroner over the period, which means one of its 75 sqm apartments can now be sold at a profit of 1.17 million kroner.
It wasn't long ago that such a flat would have cost you hundreds of thousands of kroner, not millions. Technically the association members don't own their property, but just a share in the building for which they pay a monthly 'rent' to service the building costs and mortgage repayments.
Almost doubled in five years
A survey carried out by Dansk Andelsbolig Analyse on behalf of Politiken of 488 associations in the Danish capital – around 15 percent of the total number – reveals that over half have commissioned a private valuation.
In 2012, only 135 of the associations had one, but by 2016 numbers had soared to 257.
Rise could harm owners
The rapid rise in prices has thrown the market into chaos, as it has become almost impossible for buyers to compare prices.
And there's potentially bad news for the owners as well.
Marc Lund Andersen from Boligøkonomisk Videnscenter warns that greedily pushing prices up too far could have dire consequences for co-operative association members if interest rates were to suddenly rise.
Newly-established associations that took out repayment-free mortgages with variable interest rates would be the most vulnerable, he contends, particularly as the housing tax would also increase.