News
News in Brief: Outrage as foreign prisoner share hits 30 percent
---
This article is more than 6 years old.
In other news, smokers, weedburner and the weather are all being blamed for our problems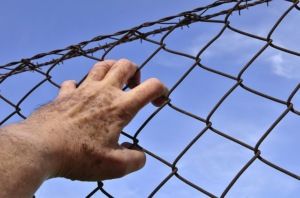 The prison services are struggling to deal with the high level of foreign criminals currently incarcerated. As of July 1, only 2,382 of the 3,403 people currently detained are Danish – barely 70 percent. Romanians constitute the biggest group, followed by Somalis, Turks and Lithuanians. Language barriers and cultural problems cause a lot of problems, Fængselsforbundet chair Kim Østerbye told Berlingske, calling on the justice minister, Søren Pape Poulsen, to guaranteed more officers. MPs were quick to decry the situation. Last year, Poulsen's predecessor Søren Pind suggested Denmark could purchase places in foreign prisons to save costs.
READ MORE: New British film laughs at the soft nature of Danish prisons
Smokers shouldn't be paid for breaks – survey
Some 44 percent of Danes believe smokers should not be paid for their breaks, according to a Wilke survey for Avisen.dk. Søren Gosvig Olsen, a professor in philosophy at the University of Copenhagen, told the website that this was just another example of the ostracisation of smokers. "In truth, we want to have a scapegoat so we can feel good," he said. A recent Dansk Erhverv survey revealed that smokers work longer hours at a third of all workplaces, and that conflicts between smokers and non smokers are common at 24 percent of them.
READ MORE: Danes: Smokers should pay for their smoking breaks
Thousands of fish die at salmon farm
A land-based salmon farm in the west Jutland town of Hvide Sande has lost a quarter of its annual production after 250,000 kilos of its fish died on June 30. Langsand Laks, which is owned by Atlantic Sapphire, cannot explain what caused the "sudden and unexpected" deaths, reports iLaks.no. The most likely explanation was contamination, speculate media, not illness or technical failure.
Weather hopes for holiday look bleak
The weather prognosis for Denmark as the July holiday begins in earnest this weekend is extremely average, with no strong hope that any warm weather – temperatures approaching 25 degrees as opposed to 20 – will hit Denmark over the next ten days. DMI blames a polar front that is further south than normal at this time of year.
Huge remoulade recall
Graasten Salater is recalling large quantities of remoulade after lactic acid bacteria was detected in some of the containers, which Fødevarestyrelsen has warned is "unsuitable for human consumption". Packed between May 1 and June 21 with an expiry date of between August 29 and October 19, the affected makes are: Catering pølseremulade, Catering Remulade, Gestus Remulade, Graasten Original Remulade, Graasten Remulade Light, Høka Remulade, JK Remulade, Kokkens Remulade, Neutral Remulade and Rema1000 Remulade. Shoppers are advised to return their products to the store where they purchased them.
Weedburner usage a menace
Last year there were 250 fires caused by weedburners like the one yesterday at the Gigantium sports and culture centre in Aalborg , which began at around 11 am and destroyed parts of the large complex. So far this year, there have been a further 112 fires. The emergency agency Beredskabsstyrelsen blamed carelessness for most of the cases, but could not say whether Gigantium was caused by human error.