News
Trump's trade war could increase the price of Kentucky bourbon in the EU
---
This article is more than 6 years old.
Steel is one thing, but this is a bridge to far, Donald!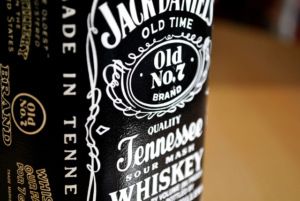 Europe and the US may be heading for a trade war over US President Donald Trump's plans to protect US jobs by imposing a duty on steel from Europe.
EU leaders hope that they can persuade Trump to drop his plans.
Should they not succeed, the EU has a list of American goods that will be hit by a retaliation campaign.
Hitting my old Kentucky home
Since the United States exports of steel to the EU are insignificant,  the list sets its sites on foods like dairy products, orange juice and, yes, bourbon like Jack Daniel's and Jim Beam.
"The Mitch McConnell Senate Republicans are from Kentucky, where almost all bourbon comes from, so there is a clear focus on hitting there where it hurts selected US politicians," said DR's EU correspondent Ole Ryborg.
Sabre-rattling
The EU had hoped that the threat alone will stop the trade war before it begins, but seems willing to take the next step if necessary.
"The EU has tried to convince Americans for months that duties will be a bad idea, but so far, there is no indication that they are listening," said Ryborg. "Therefore, the EU is now ready to take the next step."