News
Copenhagen looking to host to a Danish Grand Prix in 2020
---
This article is more than 6 years old.
Public and private consortium wants to bring Formula One to the mean streets of the capital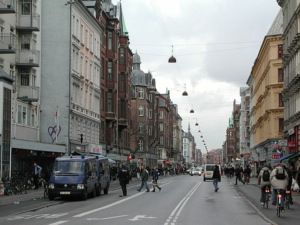 Copenhagen is looking to join the growing list of cities hosting a Formula One race.
Competition is stiff with cities and countries around the world promoting themselves to race directors Liberty Media as potential hosts. Multiple US states have expressed interest, and countries such as Sweden and Portugal have their own desires for the tourism money brought in by such a large-scale international sporting event.
Magnussen on board
A potential Danish race was proposed to FOM and Liberty Media last Monday, according to BT. Rumours are that race track designer Hermann Tilke is involved, and is already sketching potential routes through the city's streets.
The Copenhagen Grand Prix proposal comes from a consortium of private and public entities, with the both the business and industry ministries said to be part of the mix. Business minister Brian Mikkelsen said that the idea was brought to him by private parties who wanted to bring Formula One to Danish soil.
Danish Formula One driver Kevin Magnussen was originally skeptical and then supportive of the project.