News
Danish 'Game of Thrones' star swapping King's Landing for Krustyland
---
This article is more than 6 years old.
Nikolaj Coster-Waldau to voice a character in season 29 of the enduring show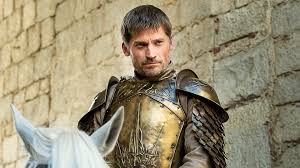 Watch out Krusty the Crown because the Kingslayer's coming to town.
No, not laying siege to Storm's End but Springfield, the hometown of television's most enduring family, 'The Simpsons'.
Nikolaj Coster-Waldau, currently on screens as Jaime Lannister in the long-awaited seventh and penultimate season of 'Games of Thrones', has been signed up to voice a character for the 29th series of the world's longest running animated series.
More Needle than Longclaw
The Danish actor will appear in an episode called 'The Serfsons', which the show's executive producer Matt Selman describes as "a love letter to the fantasy genre of books and movies and TV shows".
"He plays a character not unlike Jaime. He has a surprising and sexy connection to one of the main characters," revealed Selman to Entertainment Weekly.
"The part is more Needle than Longclaw – but no less deadly," he added in reference to two of the swords from 'Game of Thrones'.
First since Lars Ulrich
Coster-Waldau will become the first Dane to contribute to 'The Simpsons' since the appearance of Metallica drummer Lars Ulrich in season 18 in September 2006.
However, the last Scandinavian to make a guest cameo was comparatively recent. Just last year, Norwegian chess player Magnus Carlsen appeared in an episode in which Homer is revealed to have chess super powers.