General
Danish supermarket chain recalling pest-infected pasta
---
This article is more than 6 years old.
Food administration advises not to eat pasta with 'something extra'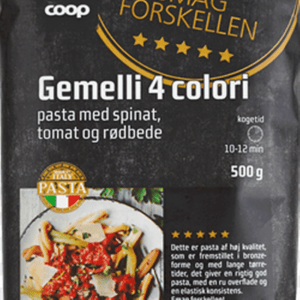 Coop Danmark A/S is recalling one of its own popular path brands after what it described as 'pests' were found in the product.
Coop said that the 'Coop Smag Forskellen GEMILLI 4 COLORI' pasta should not be eaten.
The pasta has been sold in Kvickly, SuperBrugsen, Brugsen, Dagli'Brugsen, LokalBrugsen and Irma stores, and on Coop.dk/mad.
Return it or toss it
Food Administrators Fødevarestyrelsen advised customers to return the product to the store where it is purchased or to discard it.
The infected product is:
Coop Smag Forskellen GEMILLI 4 COLORI
Net weight: 500 grams
Best before date: 28/07/2019
EAN barcode no.: 7340011357889