General
Danish teenager hit and killed by train
---
This article is more than 6 years old.
Friends watch helplessly as 17-year-old boy is hit while attempting to cross train tracks at local station on Funen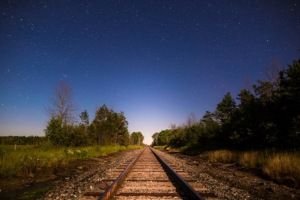 A 17-year-old Danish boy was struck and killed by a train at just past midnight Friday at the train station in the village of Bred on Funen.
Police said that the boy had been out in Odense with some friends. They all were crossing the tracks at Bred when the boy was hit.
"The other boys made it across the tracks while the light was green,  but it turned red as the 17-year-old approached, " said police spokesman Søren Frederiksen.
"A tragic accident"
Frederiksen said that the boy's friends warned him not to try to and cross.
"They yelled at him to stay, but for unknown reasons he crossed and was hit."
The teen died before police or rescuers could make it to the scene. Police do not suspect that alcohol played a part in what they are calling "a tragic accident".
Technicians investigated the railroad crossing lights and found them to be in working order.