News
Denmark submits bid to host European Medicines Agency ahead of Monday's deadline
---
This article is more than 6 years old.
Over 20 bids expected, but many are already lame ducks according to an analysis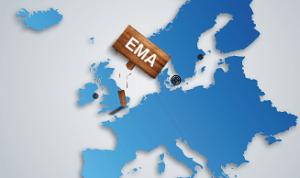 Denmark has officially submitted its bid for Copenhagen to host the European Medicines Agency (EMA) once it leaves London due to the Brexit vote.
READ MORE: Artfully thrifty: Let the battle begin between the EU member states vying for EMA
The bid reveals that the agency would be housed in Copenhagen Towers in the Ørestad region of Copenhagen, which is just ten minutes' travel time from Copenhagen Airport.
In addition, the agency would be the beneficiary of rent-free housing for two decades.
A well-prepared bid
Ahead of the deadline tonight, business interest group Dansk Erhverv has hailed the government's "good and well-prepared bid" for the EU agency, commending the Danish capital's close proximity to an international airport and one of Europe's largest life science clusters.
In total, as many as 23 bids are expected, with Denmark's sternest competition coming from Ireland, France, Spain, Italy, Sweden, Denmark and Austria, according to a recent analysis by Politico.
Germany is reportedly only making a bid as leverage to land the other Brexit spoil up for grabs, the European Banking Agency.
Strong life science cluster
In 2015, the Danish life science cluster had a total turnover of 147 billion kroner –some 22,000 people are employed in Denmark's pharmaceutical industry alone – and much has also been made of the strength of the sector across the Øresund in southern Sweden.
The agency would bring 900 jobs to the region – of which many will be current employees relocating from London – while an estimated 3,000 experts working in association with the EMA are expected to make frequent trips.
"Denmark can offer a smooth move to the agency, ensuring the EMA can continue to perform its tasks and ensure European patients continue to have quick access to the latest and most innovative drugs," said Katrina Feilberg Schouenborg, the head of health policy at Dansk Erhverv.
Denmark, whose bid was adjudged to be the second best by the Dutch service company KPMG on behalf of the Danish pharmaceutical giant Novo Nordisk in early May, will learn whether it has been successful in November.