News
Danish finalists confirmed for Nordic entrepreneur competition
---
This article is more than 6 years old.
Fifty-three companies in Denmark are now through to to the next round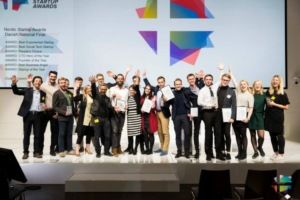 With 20,000 online votes now cast – nearly double the number at this time last year – 53 Danish companies have been selected as finalists for the Nordic Startup Awards.
From modest beginnings in the Nordics in 2012 , the competition has grown so that in 2016 there were 25 countries involved, and by the end of 2017, awards will be presented in over 45 countries.
Showing exceptional promise
The competition aims to recognise companies that have shown outstanding promise in business and in service to the community within their respective regional tech/web industries.
At the grand final the winning startups from each country will compete in 14 categories.
There will be national events in all of the Nordic countries, and then the regional grand final will be held in Stockholm in October.
Going global
The winners of the Nordic Startup Awards will then be entered as finalists in the Global Startup Awards – a competition to "find the next 1 percent" from around the globe.
Take part
Anyone wishing to participate can do so by voting via the following link: http://j.mp/2rmpQA3