News
Prince Henrik to be buried separately from Queen Margrethe when the time comes
---
This article is more than 6 years old.
Queen Margrethe and Prince Henrik will not, it seems, be united in death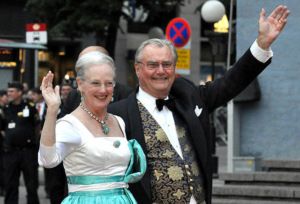 The Danish prince consort, Prince Henrik, has expressed a wish not to be buried together with his wife, Queen Margrethe II, in Roskilde Cathedral, according to a press release from the Danish court.
A specially-designed sarcophagus has been prepared for him and Margrethe in the cathedral made by the sculptor Bjørn Nørgaard. It will not change the plans for her own burial.
The queen has been aware of Prince Henrik's wishes for some time and understands his decision.
Contrary to some reports in the press, Prince Henrik still wishes to be buried in Denmark, but the plans for this have not yet been finalised.