News
Bicycle theft in Denmark at record low
---
This article is more than 6 years old.
Lowest figures since records started to be kept 42 years ago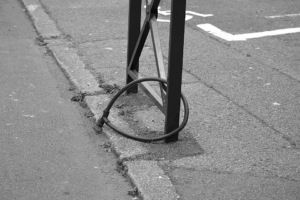 With all the bicycles pedalling about in Denmark, bicycle theft has long been a bugbear. But it looks like the problem is declining – at least for now.
According to new figures from the national statistics keepers, Danmarks Statistik, 52,465 bicycles were stolen in Denmark last year. While it sounds like a lot, it's actually the lowest since statistics began to be kept 42 years ago.
"When we talk about preventing bicycle theft, proper approved locks are imperative," said Hans Reymann-Carlsen, the deputy head of the Danish insurance association, Forsikring & Pension.
"And we can see that after we established tougher demands on bicycle locks in the early 1990s, there has been a dramatic fall in bicycle theft. And it has proved to have a long-term effect."
READ MORE: Copenhagen still the best bicycle city in the world
2017 looking golden
It's looking even better so far in 2017 for the nation with the best city for bicycling in the world. Through the first two quarters of 2017, just 23,045 bicycles have been reported stolen, and during the first quarter of the year it was the first time that under 10,000 bicycles were nicked within a three month period.
Since 1993, insurance companies have demanded that bicycles must be locked with an approved 'Varefakta' lock in order for clients to be compensated for stolen bicycles. Aside from that, the theft must be reported to the police and the lock paperwork must be filled in correctly.
In 1994, the year after the insurance companies incorporated the new lock protocol, the highest number of bicycle thefts were recorded with 125,371 – well over twice the number of thefts today, despite more bicycles being on the road now.