News
Danish state broadcaster increasingly coming under financial pressure
---
This article is more than 6 years old.
The TV licence could soon be a thing of the past if Danske Folkeparti has its way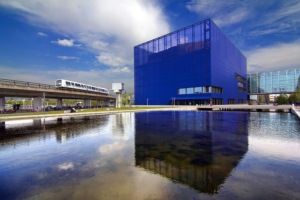 Recently, there have been a spate of stories regarding perceived profligacy with public money on the part of the Danish state broadcasting corporation, Danmarks Radio.
The latest of these was the revelation of the appointment of a 'diversity consultant' with a salary of 2.1 million kroner per year. And who could forget the 70,000 it shelled out to transport a horse belonging to an employee's wife.
Scrap it altogether
In the wake of these, Danske Folkeparti (DF) has come up with a suggestion to scrap the licence altogether.
DF's chairmain, Kristian Thulesen Dahl, would like to see the money levied through taxes instead.
"The licence is a sort of tax paid by every Dane, regardless of their income. It would therefore be much fairer to levy this through the communal taxation system and move this expense onto the budget," Thulesen Dahl told Berlingske.
DR too dominant a player
Thulesen Dahl would also like to shave 25 percent off DR's budget – a saving that would amount to around 900 million kroner.
READ ALSO: Bad news for DR and public service broadcasting?
The party feels the national broadcaster has become too dominant in the media market: "It's important for us to have diversity in the media, with competition and a number of different players offering services to the public."
Venstre is also open to the idea – as long as the individual does not end up paying more than they do today.
Konservative, however, would prefer a differentiated licence system in which, for example, students would pay a smaller amount. Their cultural affairs spokesperson, Naser Khader, is afraid that if the cost is moved over to the budget, public service broadcasting could suffer.
Keeping an open mind
Socialdemokratiet is also open to suggestions that could involve cutting the funding to DR.
"We're open-minded when it comes to a discussion on the future financing of public service," said the party's media spokesperson, Mogens Jensen,
"We're also ready to discuss the economic framework for DR and the other players receiving licence funding."
The state spends 4.4 billion kroner every year on its public service. At present, DR receives by far the lion's share, getting around 3.6 billion kroner annually, while commercial channel TV2 gets about 0.5 billion – principally to spend on its regional broadcasting.