News
Privatisation of TV2 would be harmful to media, warns Socialdemokrakiet
---
This article is more than 6 years old.
Danish values of democracy and diversity at stake, claims party leader Mette Frederiksen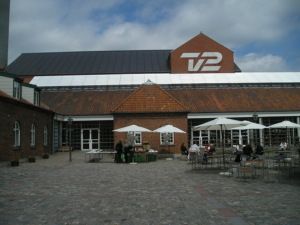 TV2 is a peculiar channel. Although it's commercial – it runs adverts and subscribers have paid a small fee to view it since January 2012 – it is still publicly owned and receives state support, primarily for its local news output, which is far more wide-reaching than state broadcaster DR.
And as a member of the European Broadcasting Union – only one of two commercial channel members across the entire continent – it can still pick up the rights to major sports events such as the European Championship football tournament at a heavily discounted price.
Of the 4.4 billion kroner the state spends every year on its public service, DR get around 3.6 billion and TV2 0.5 billion.
Privatisation looming for TV2
But now all that might change, as the government parties are believed to be in favour of completely privatising it under the terms of the next media deal, for which negotiations are due to start soon.
Socialdemokrakiet head Mette Frederiksen is opposed to the idea because she fears the channel could end up in foreign ownership, and that this could lead to a slippery slope of fake news and pursuing the lowest common denominator.
Democracy and diversity at stake
"When we look around the world, even in western democracies, the media can often play a different tune to the one we are used to in our open democracy," she told Metroxpress.
"You could end up with a foreign buyer who neither wants democracy nor diversity."
Frederiksen is concerned that most of the debate has so far concerned DR – namely reducing its funding or even scrapping the licence fee altogether – and that this could distract attention away from TV2, which is, after all, "Denmark's favourite TV channel".
READ MORE: Danish state broadcaster increasingly coming under financial pressure