News
End of the road for Danish 'X Factor'
---
This article is more than 6 years old.
DR explains that it didn't want the concept to go stale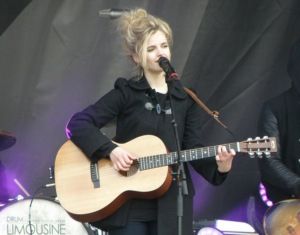 Children up and down Denmark woke up to two bits of really bad news on Tuesday: they'll never get the chance to appear on 'X Factor' because next year's season will be the long-running show's last.
Most of them have been reared on the wintertime slik fest, which since 2008 has been piling Danish families onto the sofa to munch on confectionery and chew over singing abilities.
But now DR is calling time. "The easiest thing would have been to continue with 'X Factor' until the viewers had become tired of it," it said. "But a public service station like DR has an obligation to be relevant and to bravely try new things."
Writing on the wall a while
The show was an undeniable ratings hit, with audiences often climbing above the 1.5 million mark between 20:00 and 22:00 on Friday night, but from as early as the fourth or fifth series, the x-factor was becoming harder to detect among the contestants.
A country with 5.5 million people has a limited pool of talented singers prepared to go on such a show, and lately the show was becoming increasingly dependent on fresh meat – teens who had just become eligible by turning 16 and couldn't see the downside.
As well as intense media interest, there are certain radio stations who steadfastly refuse to play music made by former 'X Factor' and Eurovision contestants, and one of the tabloids had a field day when it discovered one of the winners, Sarah from Series 4, working in a hardware store barely three years after winning.
Judging by their bank balance
The same can't be said for the judges, most particularly music producer Remee and Thomas Blachman, a jazz musician who has recently become rich off the back of licensing 'Mentor', a show similar to 'X Factor' but with a few tweaks – a similar story to Simon Cowell's reworking of 'Pop Idol'.
As a last hurrah the producers have hired singer Sanne Salomonsen, a huge name in the early 1980s, to join the panel for the final series.
Replacing the insipid Mette Lindberg, she might finally provide the show with the battleaxe it has been sorely lacking – a foil to Blachman's steady flow of nonsense.
For the record, Blachman's been a judge for every season bar one and won it only once. In contrast, Remee is four from six.
First poposed last year
Finally, if anyone's looking for someone to blame … or thank … try Danske Folkeparti.
In August 2016, it proposed cutting 'X Factor' in a bid to reduce DR's spending under the next media deal, which comes into effect next year and will shortly be negotiated by MPs.
At the time, DR chairman Michael Christiansen said cutting light entertainment programs like X Factor made little sense, but with pressure mounting on the public broadcaster to reduce its costs – amid talk of abolishing the licence fee altogether – it has now clearly changed its tune.