News
A record number of foreign workers in Denmark
---
This article is more than 6 years old.
Over 200,000 full-time international employees have helped boost employment growth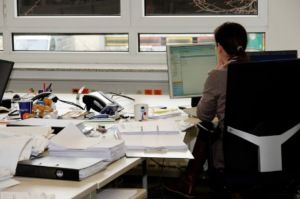 For the first time ever, over 200,000 foreign workers have full-time employment in Denmark, according to a new report from the confederation of Danish industry, Dansk Industri (DI).
More precisely, there are 201,461 foreign full-time employed workers in Denmark – the equivalent of almost every tenth worker in Denmark hailing from abroad.
"In particular, things have really taken off in regards to recruitment since 2013, when 150,000 foreigners were employed in Denmark," said Steen Nielsen, the deputy head of DI.
"This confirms the indication there is progress in Denmark, and it is also backed up by 90 percent of all unemployed people finding work again within six months."
READ MORE: Highly-skilled foreigners a boon for Denmark's coffers
Boon, not Bane
Most of the employed foreigners come from Poland (26,055), followed by Germany (16,335), Romania (14,177), Sweden (13,600) and the UK (8,442). The top ten was completed by Lithuania (8,193), Turkey (7,829), Norway (6,375), Ukraine (4,697) and Italy (4,595).
Nielsen contended that foreigners are a significant part of the reason why Denmark has enjoyed growth in employment figures in recent years – if it weren't for the foreigners, the growth would have been just half as strong.
"Many are eastern Europeans, and it has been mentioned that this has contributed to pushing down the wage level in Denmark. But that's not what we can see as we can confirm that those who are employed by our members have contracts in compliance with Danish conditions."
DI believes it should be made even easier for qualified foreign workers to come to Denmark, particularly given that companies in a number of sectors have called for more labour.