News
Denmark eyeing longer tax breaks for highly-skilled foreigners
---
This article is more than 6 years old.
Dansk Industri contends the move will help companies recruit abroad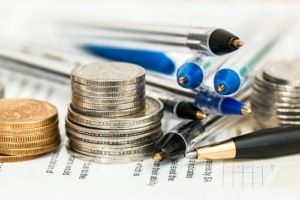 Within the next few weeks, the government is expected to unveil a plan that aims to make life easier for companies operating in Denmark that employ highly-skilled internationals.
READ MORE: Dansk Industri wants to extend researcher tax break scheme by two years
The business minister, Brian Mikkelsen, has indicated that he intends to expand the so-called 'forskerordning' – the tax scheme that permits foreign researchers and highly-paid employees to be placed in a low tax bracket in Denmark for a certain number of years, providing they earn more than 63,700 kroner per month.
"It [the 'forskerordning'] is a great piece of business. It makes all of Denmark wealthier," Mikkelsen told Berlingske newspaper.
READ MORE: A record number of foreign workers in Denmark
Beneficial scheme
Mikkelsen pointed to figures from the think-tank DEA, which showed that the average profit an immigrant on a 'forskerordning' brings to Denmark is about 225,000 kroner a year.
More precisely, the 'forskerordning' tax bracket allows highly-skilled foreign workers to work in Denmark for five years while enjoying a tax bracket of just 26 percent (excluding the 8 percent labour market tax).
Mikkelsen said he aims to expand the tax scheme so that foreigners can use the beneficial tax bracket for an additional two years – but at a raised 27 percent, so the change won't put a dent in state coffers.
The confederation of Danish industry, Dansk Industri (DI), welcomes the change.
"It's a really sensible proposal. Firstly, because companies have a strong need to recruit highly-skilled workers and this will help attract and retain them," said Kent Damsgaard, the deputy head of DI.
"Secondly, because an expansion of the scheme would increase the likelihood of foreigners remaining in Denmark, even though they may no longer be encompassed by the scheme."