News
Business News in Brief: Danes spending record amounts on net trading
---
This article is more than 6 years old.
In other news, new job-creation package from DI, pilots may strike in September and approval for new Novo drug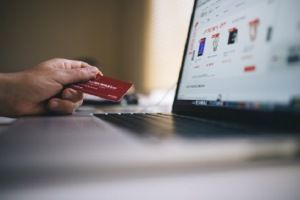 Internet sales in Denmark are booming and foreign webshops are benefiting from the bonanza.
In the first six months of 2017, there were almost 85 million internet transactions carried out by Danish consumers, reveals a new survey from the association of Danish internet traders (FDIH). These figures reflect a monetary value of 56.9 billion kroner.
Compared to the first half of 2016, sales are up by 13 percent.
A new way to pay
New payment methods are responsible for the change in Danish consumption habits, suggests Niels Raalund of FDIH.
"Fourteen percent of all trading is done on mobile phones. That's an increase of 40 percent compared to 2016. At the same time, people are moving away from traditional payment methods such as Dankort and Mastercard to newer solutions such as Mobilepay."
Internet shops will have to embrace these new methods if they want to remain in business, says Raalund.
Fierce competition
One third of all transactions are carried out through foreign webshops, and that adds up to 38 billion kroner per year.
"It's a shame to see so much money disappearing out of the country every year, but it's perhaps not surprising," said Raalund.
"The Danish shops are very good, but they face competition from gigantic companies that benefit from their greater size in terms of lower postage, prices and marketing costs."
---
New DI job-creation package
The confederation of Danish industry, Dansk Industri (DI), has revealed details of a package of measures designed to improve Denmark's economic prosperity by 29 billion kroner and create 35,000 extra jobs in the private sector. The package, which contains 50 suggestions, has been grouped under five headings: a corporation tax package; lower taxes on work; strengthening the job market and reducing the numbers on social security; investment in research, education and infrastructure; and a digital growth strategy. "The package is fully financed and we are very aware of the need to avoid overheating the Danish economy. We can do that by increasing the amount of available labour and tightening financial policy a little more than originally planned," said DI head Karsten Dybvad.
Pilots threaten strike action for September
Three pilots' unions may ask their members to strike in September over the terms of a new wages and conditions agreement. The unions sent the first strike warning to SAS on August 25, Check-in.dk reports. Members of one of the unions, the Danish pilots' association (DPF), might already go on strike from 00:01 on September 11. "There's been no movement at all during the summer in the negotiations – quite the contrary. Again and again SAS has interpreted the existing agreement to the detriment of the pilots," the union said.
US approval for new Novo drug
The US Food and Drug Administration (FDA) has given its approval to Victoza, a drug used to reduce the risk of heart attacks in adults with type 2 diabetes and cardiovascular disease. "This approval marks an important milestone for millions of Americans living with type 2 diabetes, as cardiovascular disease is the number one cause of death in this patient population," said Mads Krogsgaard Thomsen, the executive vice president and chief science officer at Novo Nordisk.