News
Prince Henrik should take a pay cut, Danes say
---
This article is more than 6 years old.
If Prince Henrik wants to retire, then he shouldn't expect to get as much state money in future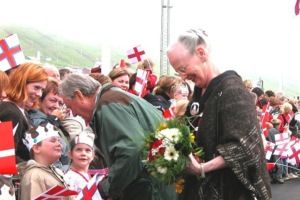 An opinion poll carried out by Wilke for Jyllands-Posten reveals that 63.7 percent of Danes feel that Prince Henrik's civil list payment should be reduced.
At present, he receives 8 million kroner tax-free every year from the state.
However, since his latest controversial statement about not wanting to be buried beside Queen Margrethe in Roskilde Cathedral, it seems as if the public has had enough.
A number of politicians would appear to agree.
Less work, less money
The desire to hit Henrik's wallet is mostly strong felt by Danske Folkeparti, where over 80 percent feel his views ought to have economic consequences.
Venstre's spokesperson on finance, Jacob Jensen, agrees, but stresses it is his own personal view.
"In my view it's only fair that the state contribution is adjusted to suit Prince Henrik's level of activity," he said.
"As he has announced he is no longer available to participate in royal duties, in my opinion he should no longer receive the same amount of taxpayer's money."
However, Henrik Sass Larsen, the group chairman of Socialdemokratiet, feels that adjusting Henrik's civil list payments might cause damage to the queen and the Danish Royal Family.
It is up to Margrethe to decide who receives money from the civil list, but the budget lays down how much they are entitled to. The first draft will be presented to Parliament next Tuesday.