News
Copenhagen parents nearer power to reject unvaccinated kids from institutions
---
This article is more than 6 years old.
Proposal gains support, but some feel it should be the state's responsibility to monitor situation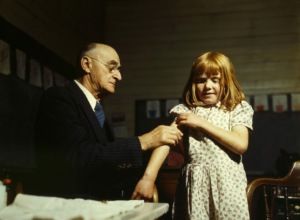 A new proposal from City Hall would give parental boards in Copenhagen's kindergartens and daycare centres the right to exclude children who haven't been vaccinated.
The capital's deputy mayor on employment and integration issues, Anna Mee Allerslev, is behind the idea, which she refers to as a mild form of coercion.
"The debate about vaccines is important. Parents of unvaccinated children must understand what the consequences are for other children. So they have to pay a price, such as not sending their children into institutions," Allerslev told Politiken newspaper.
READ MORE: Majority of Danes approve of sanctions for parents who do not vaccinate their children
State responsibility
Up to now, the proposal has enjoyed some support at City Hall. Socialdemokratiet said they would back a proposal like this, calling the parents of unvaccinated children "egotistical".
However, while Venstre party agrees something should be done, they don't think that the responsibility should lie in the hands of the parents.
"We don't like the idea that it's the other parents who have to monitor whether the children in an institution are vaccinated," Cecilia Lonning-Skovgaard, a spokesperson for Venstre, told Politiken.
"That responsibility belongs higher up in the system. We believe that uniform guidelines should be drawn up at the municipal level."
A survey from last year showed that the majority of Danes would support unvaccinated children not being allowed to attend public schools or be permitted in other publicly-operated institutions.