News
Prince Henrik suffering from dementia
---
This article is more than 6 years old.
The recent erratic behaviour shown by the Danish Prince Consort could have a rational explanation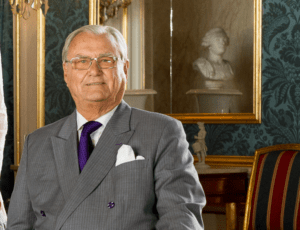 The Royal Danish Court has announced that a panel of specialist doctors from Rigshospitalet have concluded that Prince Henrik suffers from dementia.
Recently, the prince has been in the media spotlight for his controversial statements expressing dissatisfaction with his royal role and his announcement that on his death, he does not want to be buried in Roskilde Cathedral with Queen Margrethe.
READ ALSO: Prince Henrik to be buried separately from Queen Margrethe when the time comes
Cognitive weakening
Prince Henrik, who is 83, has recently been undergoing a series of tests at Rigshospitalet.
"The diagnosis shows a weakening of the prince's cognitive function level. The extent of this is, according to the specialists, greater than normal for a person of his age and could be accompanied by changes in personality, reaction patterns, judgement and emotional life and therefore also influence his interaction with the world around him."
"As a consequence of this diagnosis, the prince's activities will be further reduced, and his honorary positions and protectorships will also be examined," the release continued.
Accordingly, the Queen, on behalf of herself and other members of the Royal Family, has expressed a wish that Prince Henrik be allowed to be left in peace in order to cope with the condition.