News
Faroe Islands hosts its first ever same-sex marriage
---
This article is more than 6 years old.
British couple first to take the big leap this week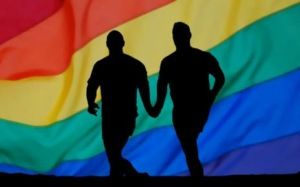 A little over a year after the Faroe Islands voted to allow same-sex marriage, the first gay couple has taken the leap on the rocky island.
According to the Faroese newspaper Sosialurin, the British couple Leslie Travers and Richard McBride became the first to take advantage of the island's new legislation yesterday.
"We came here to have a quiet marriage ceremony, it just so happened that we're the first same-sex couple to be married in the Faroe Islands. Good on this beautiful place to recognise marriage equality. Beautiful day in a fantastic country with wonderful people," wrote Travers on Facebook.
READ MORE: Faroe Islands says yes to same-sex marriage
McBride and groom
The couple had to settle for a marriage at the courthouse as same-sex weddings in churches is still not permitted. Since the new same-sex legislation came into effect on July 1, no gay Faroese have taken advantage of it as of yet.
The pair didn't find out until the morning of their wedding that they were the first gay couple to be married in the Faroe Islands.
McBride and Travers, who have been partners for 16 years, could have wed in England, but not in Northern Ireland, where McBride hails from.