News
Increasing birth rate puts medical facilities under strain
---
This article is more than 6 years old.
A shortage of maternity facilities is a real prospect in a few years time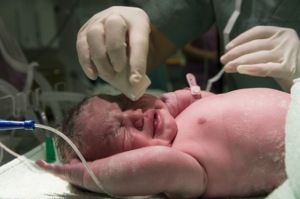 More children are being born in Denmark and this trend is set to continue, according to a new forecast from Danish Regioner.
The prognosis, based on figures from Danmarks Statistik, shows that last year 10 percent more children were born than four years ago, reports DR Nyheder.
A veritable baby boom
In 2025, the figure is expected to be around 72,000 – compared to 61,614 last year.
"That's a pretty big increase, and at first I didn't really believe it," said Professor Kjeld Møller Pedersen of the University of Southern Denmark.
"But then I went in and checked the figures and coupled them together with the debate on manning and the strain on maternity units around the country."
Increased pressure
Recent reports in the media have highlighted the pressure on personnel at many of the country's maternity wards. If the birth rate does rise as indicated by the forecast, it would increase the existing pressure significantly.
"Maternity wards would undoubtedly come under pressure. Even though it will happen over a number of years, that many births will put a lot more pressure both on midwives and doctors," added Pedersen.
This is a concern shared by midwives and doctors alike.
"We've seen really extensive cuts made in maternity wards, and we've almost reached the limit. I'm not saying that we can't do anything, but we couldn't handle such a large increase in the number of births with the budget we have," said Jannie Dalby Salvig, the chief surgeon at Aarhus University Hospital.