News
Investment banker and former actress to be named as US ambassador to Denmark
---
This article is more than 6 years old.
Carla Sands has forged herself quite a career in Donald Trump's economic advisory committee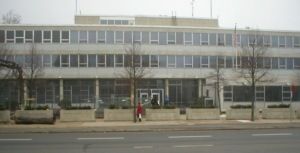 When CPH POST revealed on April 1 that the next US ambassador to Denmark would be eccentric golfer John Daly, it was an April Fools hoax from what proved to be an unreliable source.
But now CNBC reports that Carla Sands, a former actress and current member of President Donald Trump's economic advisory committee, will shortly be confirmed as the next US ambassador to Denmark.
"Carla Sands of California to be the Ambassador Extraordinary and Plenipotentiary of the United States of America to Denmark," CNBC journalist Christina Wilkie posted on Twitter
"Sands has been the chairman of Vintage Capital Group in Los Angeles since 2015 … She is also a [former] TV and film actress. Sands is a leader in the non-profit sector, working with organisations to improve the lives of children and the underprivileged."
READ MORE: Golfer named new US ambassador to Denmark
Short acting career
Sands, formerly Carla Herd, featured on the long-running sitcom 'The Bold and the Beautiful' in 1987 and also had other parts in less-known films such as 'Deathstalker and the Warriors from Hell' (1988).
According to CNBC, she has also worked as a chiropractor and has a doctor of chiropractic degree.
In 1990, she married Fred Sands, a business executive and real estate investor. He passed away in 2016.