News
Copenhagen to host major architectural symposium
---
This article is more than 6 years old.
Years of careful preparation and discreet lobbying has paid off as Denmark is awarded an architectural plum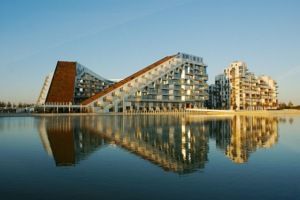 The prestigious World Congress of Architects is coming to Copenhagen in 2023. Under the overarching theme 'Sustainable futures', the congress will feature a number of the world's most famous architects. Together they will discuss architecture's contribution to the 17 sustainable development goals for the world set out by the United Nations.
First time in the Nordics
The congress is held every three years and is the biggest of its kind in the field of architecture. This will be the first time that it has been hosted by a Nordic country. Around 10,000 architects from all over the world are expected to attend.
Natalie Mossin, the chair of Akademisk Arkitektforening, one of the organisations instrumental in securing the congress, explained: "We are very proud that Copenhagen has been chosen and very much look forward to welcoming the world's architects in 2023."
"As architects we have a lot to contribute to helping to realise the UN's 17 sustainable development goals. Nordic architecture, landscaping, planning and design have a great deal to offer, and we very much look forward to sharing this with colleagues from around the world."
Nordic solutions to pressing problems
Another of the groups working to bring the congress to Denmark is Realdania. "One of the world's greatest challenges over the next decade is to build more sustainable cities," said the organisation's head of philanthropy, Anne Skovbro.
"The challenges that spring from urbanisation, the increasing scarcity of resources and climate change need new solutions and new forms of co-operation – solutions and co-operations that we are really good at in Denmark."
Skovbro is hopeful that Denmark will come together as a team.
"I hope that the whole of the Danish building industry will see potential in the congress coming to the country so that we can hoist all sails and demonstrate the role that Danish solutions can play internationally," she said.