News
News in Brief: Danes abroad owe taxman billions of kroner
---
This article is more than 6 years old.
In other stories, there's a bomb scare at Copenhagen Airport, bison return to Denmark and Forum get ready to host a beer, whisky, gin and rum festival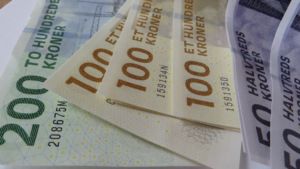 Figures from the tax minister, Karsten Lauritzen, reveal that 100,301 Danes living abroad owe the state 8.1 billion kroner.
Few of them are doing anything about paying off the debt, TV2 Nyheder reports.
That means that more than every second Dane living abroad owes money in tax, VAT or other outstandings. The average amount is 80,000 kroner per person.
In September 2016, the number of debtors was estimated at 75,490. One of the reasons for the dramatic increase in the numbers is the total collapse of the debt-collecting arm of SKAT, the Danish tax administration.
As a result of a deal made in the summer, politicians have allocated more money to SKAT as well as setting in motion a reorganisation in a bid to increase efficiency.
The figures show that ten Danes alone are responsible for around 1 billion kroner, and that one person owes 250 million kroner.
Socialdemokratiet's tax spokesperson, Jesper Petersen, is shocked. "This is serious, and as part of the agreement we have demanded that extra resources be made available for collecting the money owed by Danes moving abroad."
---
Bomb scare at Copenhagen Airport
Early this morning, units from Copenhagen's police force cordoned off Terminal 2 at the city's airport. According to the airport's press spokesperson, there has been "an incident" in the western side of the terminal, reports DR Nyheder. Police are investigating baggage, and a robot bomb detection device has been seen in the terminal. Passengers have been evacuated to Terminal 3 and traffic problems and delays can be expected.
Bison returns to Denmark
Three European bison are being released into an enclosure in Merritskov Forest near Bandholm on Lolland, which is part of Knuthenborg Safaripark, reports DR Nyheder. It is around 1,000 years since bison were last seen in Lolland in the wild. The first one, a young bull, was released on Friday morning, and in two weeks' time, two cows will join him. "The young bull is rutting so he's going to have a couple of weeks to settle in before the girls arrive," said Christoffer Knuth, the owner of the safari park.
Copenhagen to host whisky, beer, gin and rum festival
Nowadays, beer is not just something to be knocked back. The rise of craft beers has also led to beer being taken more seriously in restaurants as an accompaniment to food. Forum in Copenhagen will be highlighting the connection between beer and food at a fair held at Forum from September 14-16. The fair will also give visitors the chance to better acquaint themselves with upmarket whisky, gin and rum. Entry is 250 kroner and includes five tasting tokens.