News
Danish economy doing well, says Nationalbanken
---
This article is more than 6 years old.
Positive growth figures should continue and there may even be wage rises on the cards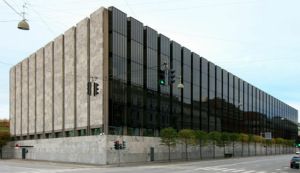 It is not only the Danish government that is saying the economy is back on the right track. An analysis carried out by Denmark's central bank, Nationalbanken, has come to the same conclusion.
READ ALSO: Danish economy picking up steam again
"The economy is performing strongly at the moment and there is every chance that these developments will continue, even though there is a certain amount of pressure on the labour market," stated the bank according to DR Nyheder.
Nationalbanken's economists have adjusted their expectations up from those made in March this year and now expect 2.3 percent growth in GDP this year, 1.8 percent in 2018 and 1.7 percent in 2019.
It's nearly all good news
The bank describes the upswing as "solid" and, at this stage, is not afraid of the economy overheating – as happened 10 years ago due to the financial crisis.
"In contrast to the time just preceding the financial crisis the risk of the economy overheating is less, but this means that it is more difficult for companies to find the labour force that they need," said Nationalbanken head Lars Rohde.
Beware of overheating
However, the bank is warning politicians not to spend too much public money, as it could lead to the economy overheating.
"In the coming years when the economy is booming, financial policy ought not to be used to stimulate demand even more; rather, it should contribute to ensuring that things don't go faster than the economy has a capacity to absorb," continued Rohde.
The positive developments will allow wages to rise in the coming years and the bank expects an increase of 2.4 percent in 2017, 2.8 percent in 2018 and 3 percent in 2019.