News
Copenhagen among the least stressful cities in the world
---
This article is more than 6 years old.
Danish capital ranks 26th as German cities dominate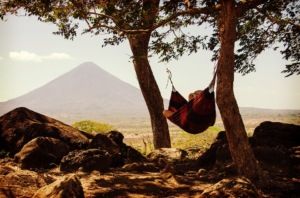 Chill, Winston! If Delbert Wilkins had lived in Copenhagen, he might have felt right at home.
That's because the Danish capital has been ranked as one of the world's least stressful nations to live in, according to Zipjet, a UK-based dry-cleaning and laundry service.
Based on scores in 17 different parameters, Copenhagen ranked 26th overall out of 150 cities in the '2017 Global Least & Most Stressful Cities Ranking'.
The Danish capital ranked in the top 20 for the parameters 'Traffic', 'Sense of Security' and 'Family Purchase Power', but was also in the bottom 10 for 'Noise Pollution', possibly due to the ongoing Metro expansion.
The other included parameters were 'Density', 'Green Spaces', 'Public Transport', 'Sunshine Hours (avg/year)', 'Air Pollution', 'Noise Pollution', 'Light Pollution', 'Unemployment', 'Debt per Capita', 'Social Security', 'Mental Health', 'Physical Health', 'Gender Equality' and 'Race Equality'.
READ MORE: Frequently checking your phone can cause stress – Danish study
Stuttgart uber alles
And it was good news for all the Germanophiles out there. The German city Stuttgart finished top of the rankings, and no less than four German cities featured in the top 10. Luxembourg came second, followed by Hannover, Bern and Munich, while Bordeaux, Edinburgh, Sydney, Graz and Hamburg completed the top 10.
At the opposite end of the spectrum, Baghdad finished last, followed by Kabul, Lagos, Dakar and Cairo.
Other notables included Oslo (16), Helsinki (18), Melbourne (20), Amsterdam (30), Toronto (34), Berlin (47), Stockholm (48), Washington DC (57), London (70), Tokyo (72), Paris (78), New York (84), Rome (89), Beijing (101), Rio de Janeiro (119), Moscow (124) and New Delhi (142).